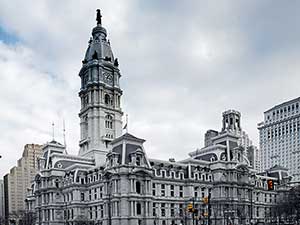 There is a scourge affecting millions of Americans every day of the year: debt harassment. According to CBS News, 51% of Americans have more credit card debt than they do emergency savings to cover that debt, and roughly 1 in 3 US adults has debt that is currently in collection. Collectors, and those working on their behalf, often resort to harassment to force people into paying off their debts when they aren't prepared to do so. You don't have to live with constant stress of debt collection harassment.
Recognizing Harassment
The signs of debt harassment are easy to spot in many cases, though some are more subtle than others. The most common form of debt harassment is the use of repeated phone calls reminding you of your financial obligations. If you receive multiple phone calls each day at home or work, that is a form of debt harassment that you do not have to suffer through.
Other forms of debt harassment include:
Collectors informing your friends, family, and neighbors of your debt
Confrontational behavior and abusive or threatening language
Threat of imprisonment or wage garnishment
Publishing of private information regarding your debt
Many of the efforts listed above are undertaken as a form of public shaming aimed at creating a sense of guilt. Embarrassed by your debt, collectors hope you will settle with them, often under payment terms that further damage your financial standing.
Contacting Philadelphia, PA Debt Harassment Lawyers
Here's where your story can change. You don't have to put up with any of that abusive, threatening, or embarrassing behavior of debt collectors. There are federal laws that protect you from debt harassment, and by working with a Philadelphia, PA debt harassment lawyer, you can put an end to all of the calls, illegal contact with your friends and family, and the threat of legal action from collectors.
The Fair Debt Collection Practices Act (FDCPA) prevents debt collectors from harassing you, on the phone or otherwise, regarding your financial obligations. The law has complex ins and outs, and only a debt harassment lawyer can help you navigate those waters smoothly. Once you contact a lawyer, you can file a motion to prevent debt collectors from calling you, from contacting your loved ones, and from using public shaming methods to increase your stress level as it relates to your debt.
Your debt harassment attorney will work with debt collectors and the credit bureaus on your behalf. An attorney will file your motions, track the progress of your claim against the debt collectors, and work to repair any damage done to your credit score as a result of inappropriate behavior on the part of debt collectors.
Choosing a Philadelphia, PA Debt Harassment Lawyer
At Fair Debt Lawyers, we understand the stress you face regarding your financial debt. Our primary goal is to help you bring an end to the harassment of collectors without making your financial position more difficult. The team of lawyers at Fair Debt is licensed to practice law in Philadelphia, and we will work on your behalf to end the harassment as soon as possible.
We offer our services to those in need at no cost. We'll fight back against unfair collection practices, and when we're done, your debt collectors will foot the bill for our services. Debt collectors want you to feel alone in your battle, but you're not. With the help of our Philadelphia debt harassment lawyers, you'll have a legal expert on your side who is well-versed in the FDCPA. Let us take on the harassing collectors so you can focus on your life instead.
Philadelphia Collection Agencies