Harrisburg Debt Harassment Attorney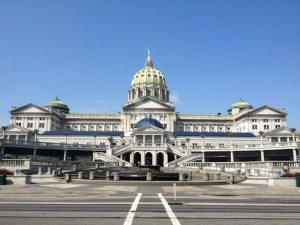 Debt can feel like a crippling burden that increases stress in your life, damages your credit, and leaves you feeling worried 24/7. It is difficult enough to tackle your debt problems without the added threat posed by debt collection harassment. You have the right to deal with your debt without harassment, and Fair Debt Lawyers can help.
Identifying Harassment
Debt collection harassment comes in many forms. Some collectors adopt a seemingly subtle approach, while others take an aggressive stance that adds to the worries in your life. If you are unsure whether or not you're being harassed, consider your recent interactions with collectors and compare those instances with these examples of debt collection harassment:
Constant phone calls: Debt collectors are not allowed to bombard you with phone calls on a constant basis. Under the Fair Debt Collection Practices Act (FDCPA), you cannot receive phone calls before 8 am or after 9 pm. Additionally, collectors must cease all phone calls once you request that the calls stop.
Public shaming: Some collectors take the underhanded step of publishing information online containing your name and debt in an attempt to shame you into paying now.
Contacting friends/family: Collectors are, likewise, not allowed to contact your friends, family members, or coworkers to inform them of your debt.
Threatening language: Abusive language and threats in a phone call meant to force you into paying off debts.
Threatening action: Collectors cannot threaten you with arrest for failing to pay debts.
Contacting a Harrisburg, PA Debt Harassment Lawyer
If you believe that you have been the target of debt collection harassment, you don't have to fight back alone. At Fair Debt Lawyers, we have legal representatives licensed to practice law in Harrisburg, PA that will take on your creditors and help bring an end to the harassment. You don't need to worry about paying any upfront fees for this service either. We provide our service at no cost to you. You don't need to worry about the cost of legal representation when you're facing a debt crisis.
Our job isn't to get rich off your misery. Our primary goal is to contact your creditors and bring an end to the harassment so you can pay off your debts on a timetable that works for you.
Choosing a Harrisburg, PA Debt Harassment Lawyer
The federal government has established two important laws to protect your rights in relation to debt and debt collection. As mentioned above, the FDCPA establishes guidelines for proper behavior of debt collectors. Our legal experts are familiar with this act inside and out. We can help you quickly identify harassment and take action on your behalf to bring an end to all harassing behavior.
If you've been the target of harassing or intimidating behavior from a debt collector, don't just sit there and take it. Fight back against this abusive behavior by allowing a Fair Debt Lawyers representative to take on your case. Our legal experts will use their knowledge of the FDCPA to fight debt harassment, stop the collection calls, and end the abusive behavior that is adding stress to your life.
The greatest benefit to working with Fair Debt Lawyers is financial. Not only will we speak out on your behalf, but we'll get the debt collectors to pay your attorney fees. Don't put up with debt collection harassment any longer. Contact a Harrisburg, PA debt harassment attorney today to learn more about your legal options.
Harrisburg Collection Agencies